At present we are C&F Agents for....
PEPSICO INDIA HOLDINGS - FRITO-LAY DIVISION

We started our work as C&F Agent with the area of 500 Sq.Ft in 1991. At present we are grown up and occupying 15000 Sq.Ft. area for our smooth working. We are handling about 145 distributors all over Gujarat .We are marketing hygienically prepared Wafers, Kurkure vegetarian Namkin.
NESTLE INDIA LTD.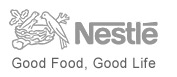 Veer Group is distributor for the Nestel India Pvt. Ltd. since 1992 - world reputed FMCG Co., dealing in Nescafe, variety of chocolates, Souces, Maggi , Everyday Milk Powder, Ghee etc.

We are also supplying Tea - Coffee vending machines up to 8 options for hygenic & Pure Coffee / Tea / Juices.
TATA CHEMICALS LTD.

We are super stockiest of Tata Chemicals for their Food Additive Division for Gujarat. Wherein we have 115 stockiest across Gujarat & we cover 10,000 plus towns in Gujarat where we have direct reach thru our sales offices & sales executives.
HINDUSTAN PETROLEUM CORPORATION LTD (A Government of India Enterprise)
We are working as authorized C & F Agents of Hindustan Petroleum Corporation Ltd, (A Government of India Enterprise), Since July 2000. We are distributing & marketing variety of INDUSTRIAL & AUTOMATIVE OILS and GREASES in barrel packing of 210 LTRS / 182 kg.
CITIZEN WATCHES INDIA LTD.

We are Distributor for Precious Watches, Wall clocks, Time Piece and Tower Clock all over Gujarat.
OKAYA BATTERIES

We are C&F Agent for the Gujarat for Batteries for UPS OKAYA is the second largest Inverter and UPS battery company in India; providing fresh, viable and lasting alternative to Battery Industry, starved by long monopoly of a single brand.
OKAVA produce World Class Batteries of various Industrial & Domestic utilities and have products for many segments like telecom, railways, UPS, inverters, photovolatic, electric vehicles.
HARMONY DISTRIBUTORS PVT. LTD. MUMBAI

We are C&F agent for HARMONY DISTRIBUTORS PVT. LTD. MUMBAI since 2006 for all Gujarat and marketing CROSS BALL PENS, CROSS REDERS (SPACTS), CROSS CUFFLINKS, YASHICA CAMERA-REGULAR & DIGITEL AND LEATHER POUCHES.
TARZ DISTRIBUTORS INDIA PVT. LTD.

We are C&F agent Tarz Distributors India PVt. Ltd. Delhi / Mumbai marketing imported world class Perfumes all over Gujarat.
HR Policies
Careful Selection of personnel to with right profile & background.
Highly committed and sincere workforce.
All employees covered under Insurance.
Strong HR policies include loans for medication, housing, vehicle and other requirements, no deduction of salary for leave, etc. right from Managers to drivers.
Dress code for SRS in the market.
Regular Training Program for staff with Ahmedabad management Association.