Welcome to Veer Group
We are pleased to offer our services as C&F Agents. We are one of the leading C&F Agents in Gujarat having more than 17 years of experience in this field working with various multinational and reputed Indian companies covering every nook and corner of Gujarat. Veer Group is promoted by Mr. Chetan D. Shah, Mr. Bhavesh D. Shah and Mr. Sanjiv D. Shah. We are covering whole of Gujarat having sound infrastructure to provide service / delivery within 24 hours to any place in Gujarat. Thus we have a very good experience as C & F AGENT for FMCG as well as Industrial Products.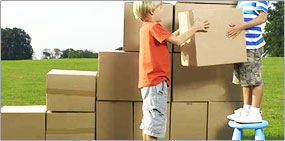 Our Services
Servicing the Market
Highly Reliable Service. A backup of Surplus SRS, vans and driver/deliverymen maintained at all times. Excellent relations with the trade.
Set standards in drawing up Coverage plans with reliability of call time being brought in along with day of service.
Outlets categorized into A, B and C with Sales Reps being trained accordingly.
Excellent execution of initiatives and product launches.
4 vans covering Ahmedabad District, North Gujarat, Banaskantha, Sabarkantha and parts of Saurashtra.
HR Policies
Careful Selection of personnel to with right profile & background.
Highly committed and sincere workforce.
All employees covered under Insurance.
Strong HR policies include loans for medication, housing, vehicle and other requirements, no deduction of salary for leave, etc. right from Managers to drivers.